Integrate videos directly into your website with our Video widget, built into Sitepad Builder.
Our Video widget is fully responsive, so the videos you include in your website scale automatically based on your screen size, or you can even force the video size yourself by using the aspect ratio options we have included with this element.
The following is a GIF video to show you how to use the video widget and the various options available :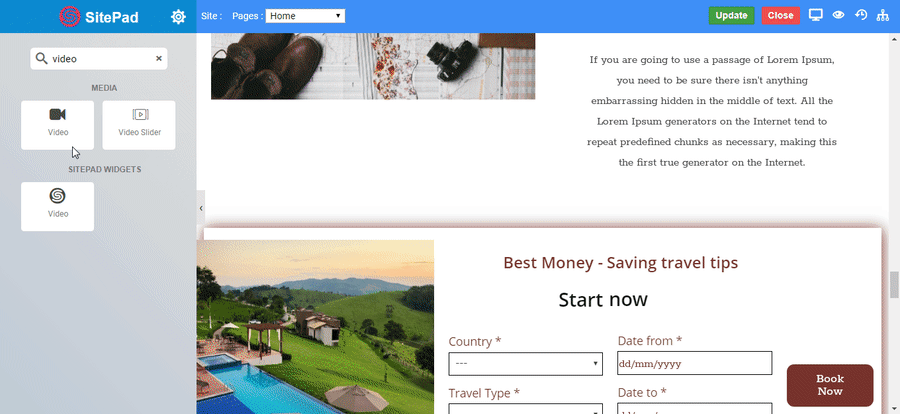 Enable the toogle to set overlay effects to the video displayed.