Overview

The Title Widget is used to create stylish title headers for your page.
Customize your titles and headers efficiently with Title Widget. Choose how big you'd like to display your title, the text color, and it's alignment. Customize from several options and set its color, as well.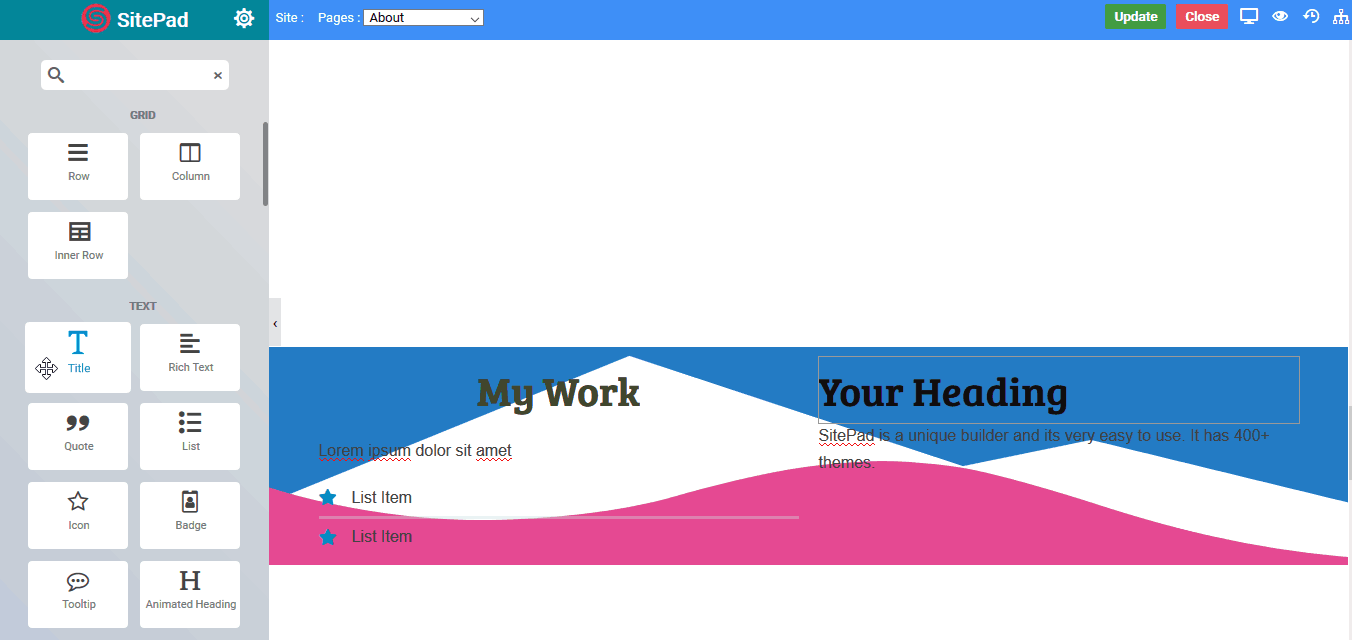 Options
There are many options when you create a title :
Title
Title : Type the text you want to display.
Link to : Enter the link you want to be visited on click of title.
Alignment : Choose the alignment of your text.
Heading Styles

Color : Choose the color for your text.
Typography : Choose the Font-name, size, boldness, text-decoration, letter-spacing.
Text shadow : Add some Shadow and Blur to the text.