The Site Title widget allows you to add your title (business name, web page name, etc.) on your web page. You can also add your customized logo to your site title.
The following is a GIF video to show you how to use the site title widget and the various options available :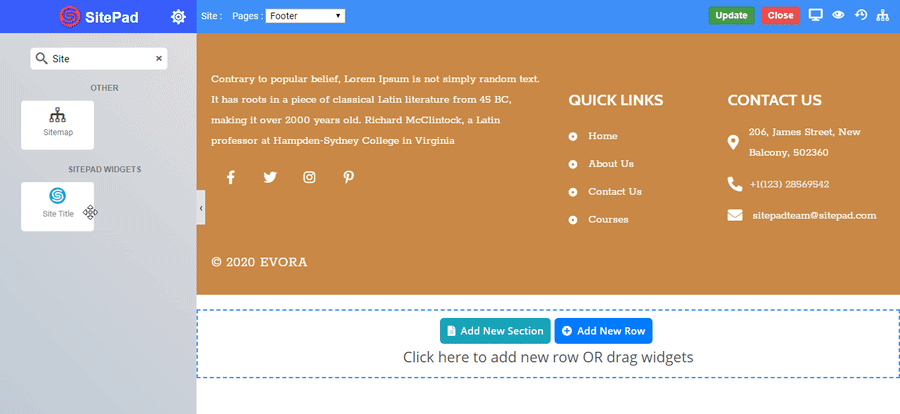 Enable the toggle to display logo in the site title or vice versa.