A Button Group Widget is group of series of buttons together (on a single line). Here you can add as many buttons together as you want on your homepage. CLICK HERE to see about the single button widget.
The following is a GIF video to show you how to use the button group widget and the various options available :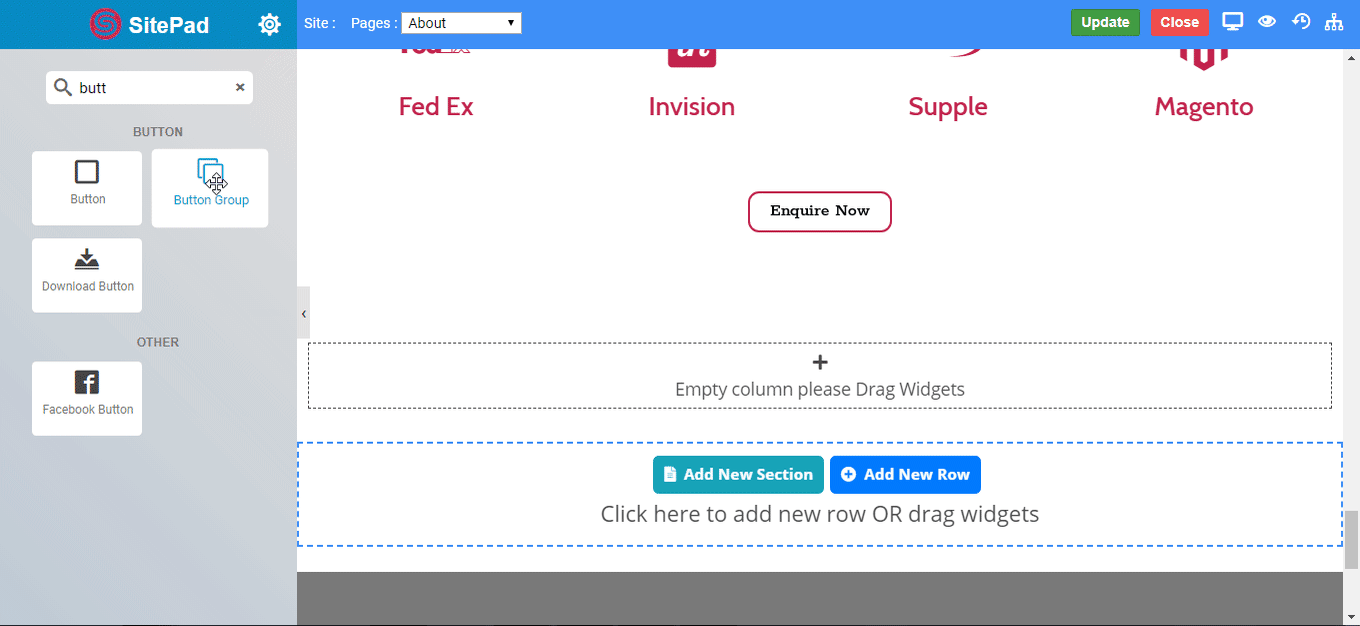 You can add as many buttons as you want by clicking on Add New Button Item. CLICK HERE to see more about the functionalities of button widget.
Set the alignment of the image eg. Left, Center, Right.
Set the layout of the button Group eg. Horizontal or Vertical.
 Set the space between buttons as per its defined layout.