The Social Profile Widget lets you add social link anywhere on your page. It includes the large amount of social icons to use throughout the page and also you can fully customize the appearance of your social icons.
The following is a GIF video to show you how to use the social profile widget and the various options available :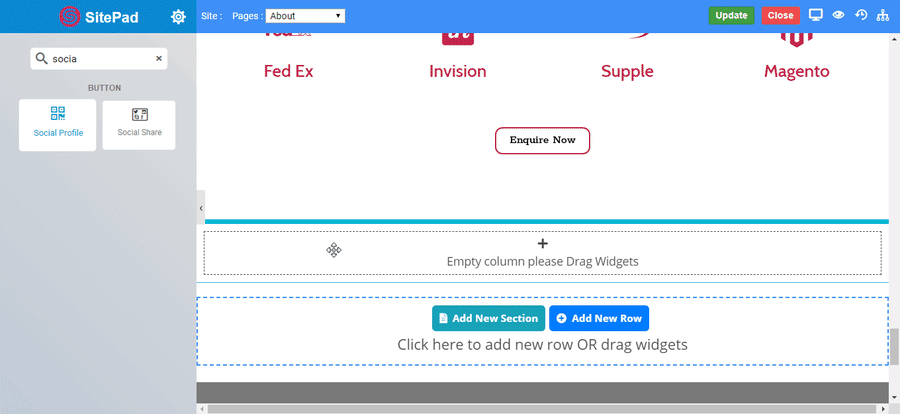 You can add as many as of your social profiles by clicking Add New Name Item.